The process of teeth whitening is a simple and effective dental treatment that offers noticeably enhanced teeth in as little as one visit. Our proven teeth whitening treatment utilizes a strong, yet, safe whitening gel that is applied to the outside of the teeth. Working to lighten the appearance of stains, discoloration, and yellow enamel, this gel is a quick and easy way to start whitening teeth. These treatments are offered in the office, as well as in take home options if you think you may not have the time to visit the office regularly. Professional teeth whitening can help you achieve a noticeably whiter smile and aid in boosting your self-esteem, having you smile with pride.

If you have ever dreamed of a whiter smile, this treatment might be the one for you.
Through professional teeth whitening, Beyond Dental Health can lighten stains and discolorations caused by many things, including:
Natural aging process
Poor dental hygiene
Coffee, tea, wine, soda, and other staining liquids
Smoking and other forms of tobacco use
Illness
Medications
Fluorosis

Our skilled dentists and team will work with you to determine the best type and length of treatment for this process, to get you the best results. To learn more about professional teeth whitening, or to set up a personal consultation, do not hesitate to call Beyond Dental Health today.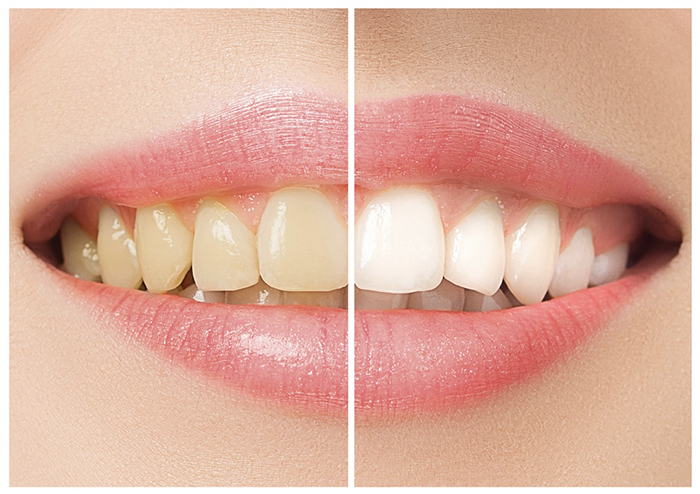 Have Questions?
Click below to schedule an
appointment at any of
our four locations.